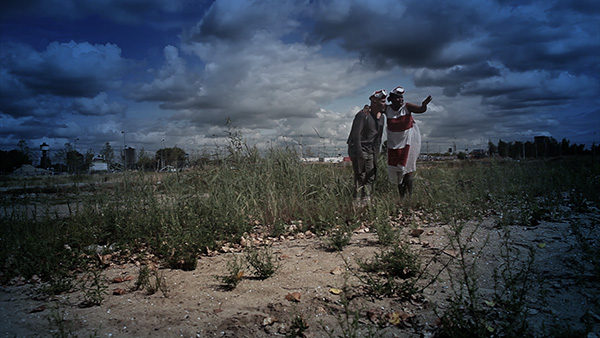 This short music film is an exchange of forces with the musician Guilhem All.
It was made without a script and in a very intuitive manner, first the costumes and locations and then the storyline.
Concentrating on human relation within an urban environment it came out to be the following: a woman finds a man by chance. The man who was originally a larvae in the earth, soon becomes human through her given attendance.
2018
Duration: 5:45 min.
Music: Guilhem All
Actor's camera: Mark Brants
Actors: Shertise Solano and Ben van der Meij
Trailer: https://vimeo.com/289301860