Layers 2015 - series of curated short films continue in Worm Rotterdam. With the kind support of the Rotterdam municipal office of culture DKC.
Next on September 2: Anonymas- - Split identities, hidden makers and the power of images in creating identity.
______________
April 2015: Residency in De Fabriek, Eindhoven = realizing the video installation Jutta Mind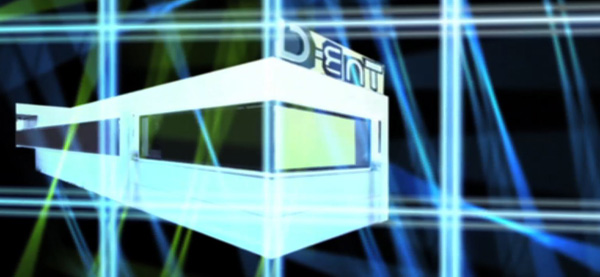 Sound design: Lukas Simonis & Vincent Denieul.
Actors: Lotte Bovi, Lilia Scheerder, Jan de Bruin, Nick J. Swarth, Ilse Froklage, Carmin Karasic, Lieke van de Wiel and more.
May 8: Opening combined with a Layers screening. Exhibited untill May 10.
June 21 2015 : screening in Extrapool, Nijmegen along with other SpOp / M Shalem films
______________
With The L Series , new large works on paper and Catch on a Datcha : Opening 27th of March 2015 in NL=US Art. A duo exhibition with Pim Palsgraaf.
Schiedamsedijk 51, Rotterdam. Until May 15th.


______________
Recently: a very short video clip with Jan de Bruin Malnutrition with a Mind for the band Stepmother (Lukas Simonis & co.) in order to promote their CD Calvary Greetings.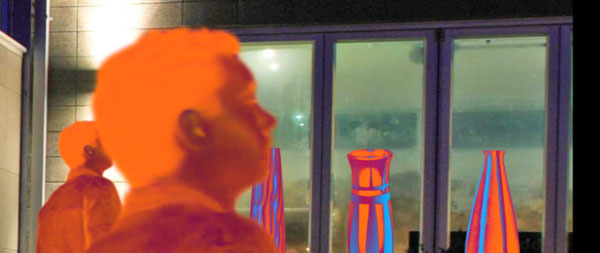 __________
New new: a text by Robert Hamelijnck from Fucking Good Art to go with a download preview to do with the working period in Leo XIII, Tilburg and the work of Marit Shalem.
Also available here.
______________
Frozen Hope will be part of R>>EJECT RADICALS in Roodkapje, Rotterdam, January 22 – February 1, 2015
A film version to the firstly born as a radio play Frozen Hope.
Part of the Int. competitive section MADATAC 05 19-22 Dec. 2013 at CentroCentro, Madrid ES.
1-15 Dec. on the Streaming festival in The Hague.
Screening on the fourth of October in the Klooster bioscoop during a Vrooom evening = meaning music hosting video something like that.
13 march 2014 on Off Screen film talkshow Rotterdam : screening of Frozen Hope and introduction to the Layers film evenings series.
May 2014 in a looped program at Urban Videolounge, Rotterdam

______________
The new SpOp film: Catch on a Datcha with Michelle Wilderom, Gülümcan Tezcan and Joost Bult, voice over by Fania Sorel with a soundscape by Vincent Denieul.
As a video installation on It Never Happened, Noordkaap's jubilee in the old cellar of Huis Roodenburch, Wijnstraat 153, Dordrecht 11-14 Sept. 2014
Lately exhibited at: LEO XIII Tilburg
Compilation: Catch on a Datcha
Interview on Stigmart/Videofocus.
In Madrid, Spain, Madatac 06 - 11/12/2014 - 11/01/2015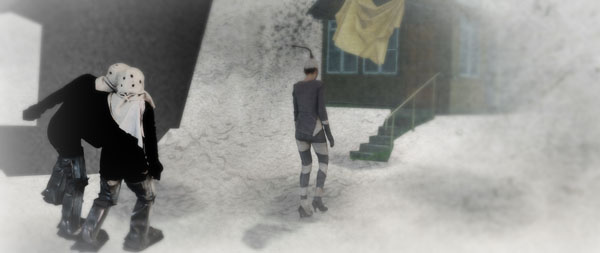 ______________
The very next Layers evening in Worm, Rotterdam, titled Die Arbeit will take place on the 10th of December 2014, 20:00.
Layers Die Arbeit is a program of curated shorts of varied genres and periods, creating a blob around the subject of accomplishing tasks and repetition, about ideas popping up and the dullness of running an economy. With films by: Anneke Coppoolse, Gil & Moti, Nick J. Swarth, Alison O'Daniel, Lernert & Sander with Arno Coenen, Feiko Beckers, Fucking Good Art, Chto Delat, Rotterdam City Archive and more.
The LAYERS series is aiming to dig under layers of commercialism and mono-beauties. Encouraging a pluralist and open approach.
Previous Layers evenings:
May 2013 artistic and semi commercial Layers 1 .
25th of June 2014 LAYERS evening titled Shiny Moments . About following the light, searching for the sublime.
April 2014 Liars in Layers Crooks and bitches and why are we hooked.
22nd of August 2014- a compilation Layers evening in Tilburg's Leo XIII guest studio.
24th of September 2014 The String : variations on linearity.
29th of October 2014 Oh & Ouch on pain and sighs.
______________
Guest artist at LEO XIII in Tilburg July-August 2014 following an invitation by Babette Kleijn.
Finnissage/presentation on the 31st of August 2014.
The period was concluded with the production of KDATCHA - an artist's publication.

______________
The drawing 'Metabol' from The L series makes an appearance in Mister Motley online magazine.
An article about De Dichtkunstkrant a project by Efrat Zehavi & Flori Wassenaar.
______________
April 20 opening in Lokaal01 Breda: a group manifestation to mark the closing of their NL branch due to cuts.
______________
2nd of March: SpOp's Lobbialism posters will be hanging in a group exhibition in Werklicht Exposé ran by Wilma Kun. Putsebocht 78b, (yes in- ) Rotterdam
______________
DNCF - on the move: group show during Re:Rotterdam art fair, February 6-10 2013.
With and with: Rachel Bacon, Marc Bijl, Anouk Griffioen, Marcha van den Hurk, Toos Nijssen, Karin van Pinxteren, Dick Verdult and Reggie Voigtländer.
______________
Opening 8th of December 2012: Three Channels a trio show along with Hüma Birgül and Fiona Weir in BuroRotterdam Keileweg 26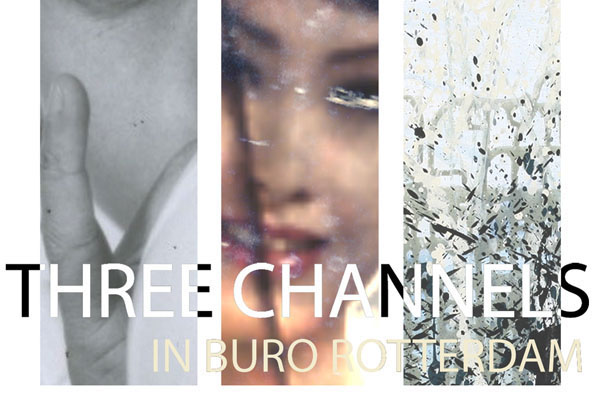 ______________
The Second Illusion got a whole day mentioning (11th of May) on the Rotterdam Art Calendar by Trichis Publishing.
______________
Phlegm will be screened on Car Art Shorts/ Car Art festival in the Kabelfabriek, Delft and on Delft's Museum Night in the 'Cinebus' 26th Oct.
______________
The Everlasting Option will be screened at Maarten van Gent's studio during Charlois Art Route on the 24th of June at 15:00.
QI terrein : Quarantaineweg 1
watch the clip Illusies from this very film on youtube.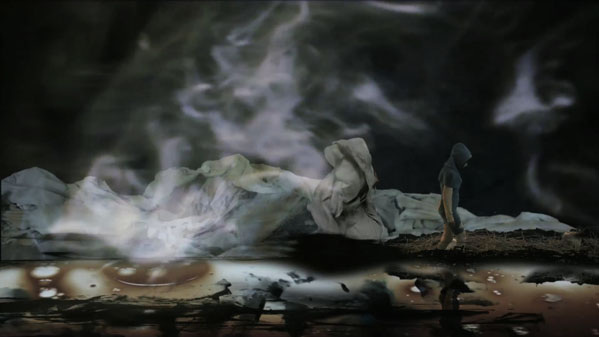 ______________
March the 17th 2012 Screening of several SpOpfilms at Cukurcumart Jazz and art location ran by Can Tatliparmark, Istanbul
_______________
Phlegm and The ELO films in Blaak 010 gallery. 3d of Feb 14-18 with Rotterdam based Genja, Marit, Demetri, Karl Doing and with Los Angeles Echo Park Film Center Paolo and Lisa, incl. an informal after-talk about: DIY experimental film making. Curated organized by Florian Cramer -Piet Zwart inst. and Alex Diehl - Cult videotheek Next Page.
_______________
Screening of The Everlasting Option just before a concert of Yuri Landman ensemble with guest singer Sok in Noorderlicht gallery, Groningen during Eurosonic festival - 13th January 15:30
_______________
De Eeuwige Optie screening along with a concert of Zoikle in Hedah Maastricht on the 16th of February 2012 20.30u
_______________
SpOp films and more in Roodkapje Rotterdam 10th March 2012 - opening with a concert at 21:00 during museum-night. Until the 8th of April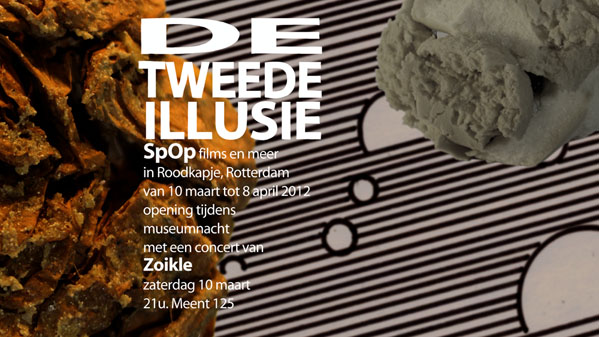 _______________
—> A crumbly new clip in the making: The Second Illusion . With Eugène Büskens and Janine Brall.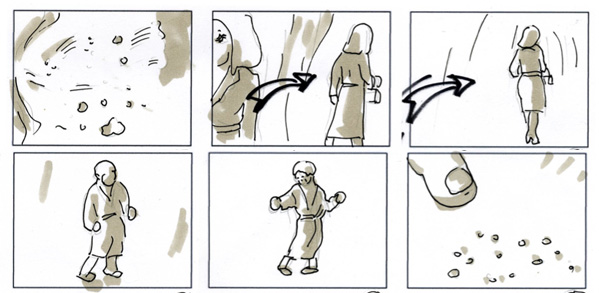 _______________
Film presentation of De Eeuwige Optie, The Everlasting Option
A short experimental film with Ilse Froklage and G.W. Sok in Worm Rotterdam 7 October. Along with a musical performance of ZOIKLE = Sok Hitz Simonis and Hoogerdijk.
_______________
the clip [kind of] Casa Incognita at the programm of the VHS filmfestival Rotterdam, Kunst & Complex 29th of Juli 2011
_______________
participation at the RAiR#3 'Guest House' exhibition during Art Rotterdam Feb. 2011
_______________
Guest at Kunstuur on Rotterdam TV 25 Jan. 2011 host: Eugène Büskens and Jannine Brall
— with supportive acts by D.J. Robert Kroos, Tricksters - performance group and Static-Ticks!
Kerkplein 70, begining at 20:30 oc'k
_______________
Dec. 2010 A work presentation at Kenafayim art center in Tel Aviv
_______________
Video vareo 4 | Urban Video Lounge in March 2011 in Rotterdam :Casa Incognita within a collection of video works
_______________
Casa Incognita - SpOp's clip for the band VRIL on KinoFest ; 3-7 November 2010 in Bucharest, Romania at MNAC (NATIONAL MUSEUM OF CONTEMPORARY ART). and and as part of a collective video contribution on tour with the band itself in March.
_______________
SpOp occupying a room at the F.A.R.T event, screening all our best!
30 September from 20-24 pm at Boutique Hotel Quartier du Port / Van Vollenhovenstr. 48-50/ Rotterdam


_______________
On the 27th of August untill the 26th of September in Dek22 in Rotteradam : Daily Mirror
A group exhibition with Charlott Markus, David Elshout, Joncquil, Marit Shalem & Lenno Verhoog, Onno Poiesz, Karin Schipper.
Curated by Sabine Alders.
_______________
A radio play Frozen Hope in collaboration with Selena Savic and Vincent Denieul.
during a workshop by Felix Kubin. Presented in WORM Rotteram on May 2010. Came out on a WORM cd' and broadcasted on Cafe Sonore VPRO - Radio 6.